Historic Low Mortgage Interest Rates And What That Means For You
Posted by Marvin Peck on Saturday, August 15, 2020 at 9:35 AM
By Marvin Peck / August 15, 2020
Comment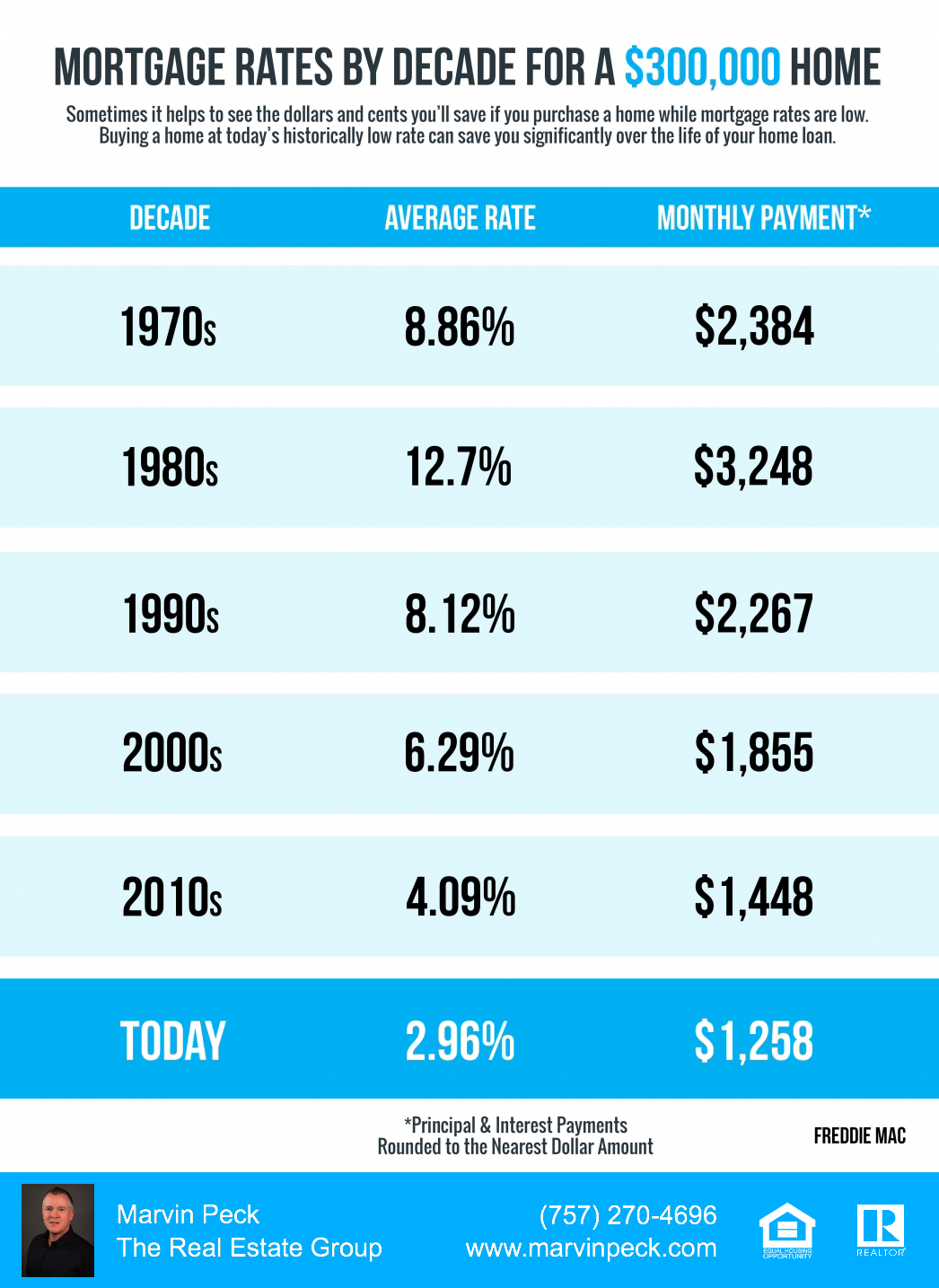 Today, The Deal Is In The Interest Rate!
If you are a buyer and have been out looking at homes, you are probably painfully aware of the fact that we have low inventory levels for a variety of reasons. Right now, Hampton Roads has about 1/3 the inventory needed to have a balanced market between buyers and sellers. Currently, it is a seller's market and buyers are struggling to find homes to buy.
In my buyer counseling, I am advising my clients to see a new listing the day it comes to market. It is my experience that if a home is priced right and parade ready, it will fly off the shelf in 1-3 days. I am also advising my clients, if you like the home, we have to write an offer now and we have to stand tall by writing a very competitive offer if you really want the home. I am seeing sellers receive multiple offers at or over asking price with no closing costs assistance requested. I am also seeing escalation clauses that push the price over the asking price as well as buyers guaranteeing the price over appraisal and doing home inspections for informational purposes only.
So, "Today, the deal is in the interest rate"! That's right, with buyers paying over asking price and making other concessions to win the home in a multiple offer scenario, focus on the deal you are getting with your interest rate. After all, at current interest rates, paying $10,000 over asking price will only cost you about $42 per month extra to get you into the home you want. A quick glance at the chart above gives clear evidence that "Today, the deal is in the ineterst rate".